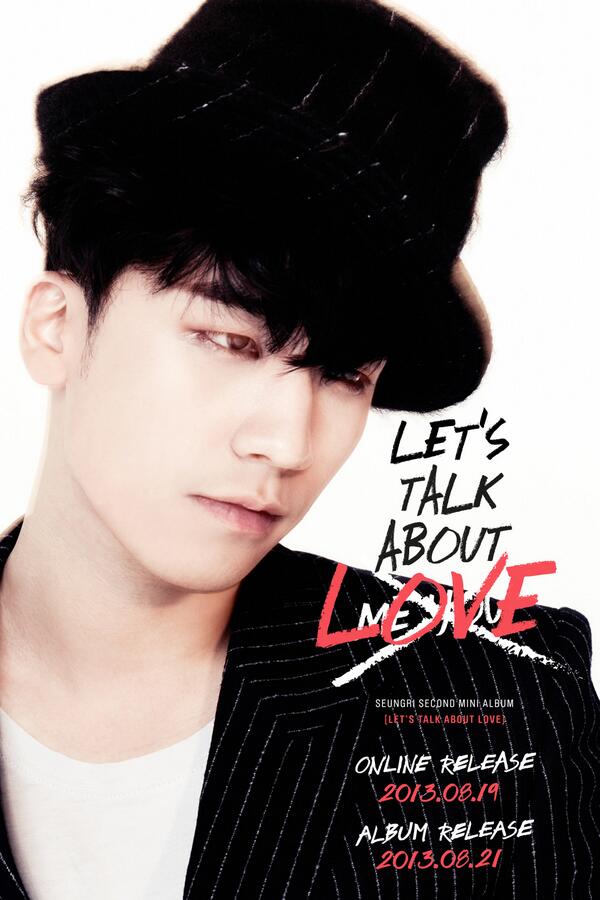 - LeeSeungRi. SR's 2nd mini album.
I introduce this album's title song 'GOTTA TALK TO U' Do you remember my first solo debut?
you may remember a twenty year old guy doing hairy dance with female dancers in suits for a song Strong Baby.
but it looks somewhat awkward like a child imitates an adult... I can get it even now, searching the promotion's videos.
ผมขอแนะนำ เพลงโปรโมท เลยนะฮะ 'GOTTA TALK TO U' จำตอนที่ผมเปิดตัวเพลงเดี่ยวครั้งแรก
ได้มั๊ย? คุณน่าจะจำ เด็กหนุ่ม อายุ 20 ปี ที่เต้นไลน์เซ็กซี่กับแด๊นเซอร์สาว ในชุดสูท เพลง Strong Baby.
แต่เมื่อเอามาดูอีกทีตอนนี้ ผมว่ามันแบบดูเหมือน เด็กน้อยเต้นกับผู้ใหญ่อ่ะ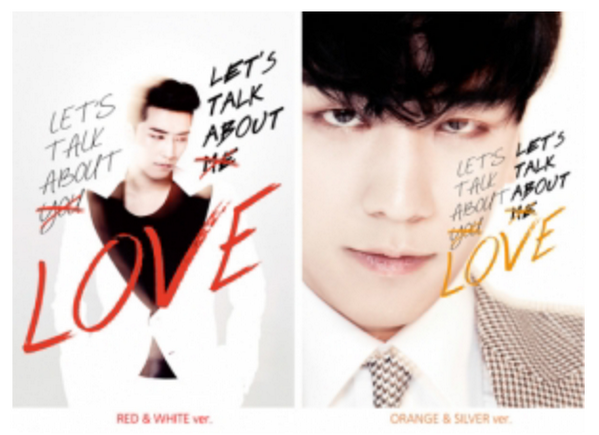 4 years passed after then, time has flown.
many things that I can't even explain happened to me...
4 ปี ผ่านไป มีหลายสิ่งหลายอย่างเกิดขึ้นมากมาย
มันจะยากเกินจะอธิบาย ว่าอะไร เกิดขึ้นกับผมบ้าง


I want to have a character that I'm able to appeal to female fans, as a guy.
I know so well I can survive when I get different colors from other male solo artists.

ผมอยากมีภาพลักษณ์ ซึ่งปรากฎตัวต่อหน้าแฟนๆ สาวๆ ในฐานะ ผู้ชายคนหนึ่งได้
ผมทราบดีว่า น่าจะดีกว่านี้ เมื่อผมสามารถเปลี่ยนแปลงตัวเอง ไม่ให้เหมือนกับ
นักร้องเดี่ยวชายคนอื่นๆ



so I should be 'different'. I tried to find a voice that I'd never had.
you can feel the voice which is utterly different from what I had before, from the first line.

เพราะฉะนั้น ผมควรที่จะสร้างความแตกต่าง ผมจะพยายามค้นหา เสียงที่ไม่เคยมี
คุณจะรู้สึกว่า เฮ้ย มันไม่ใช่ผมเลย และ นี่เป็นครั้งแรก



I was a dancer before I joined BIGBANG. maybe that's why I pursue music that I can dance with,
regardless of beat (fast and slow).

ผมเคยเป็นแดนเซอร์ มาก่อนที่จะเป็น Bigbang บางที อาจจะดูว่าทำไม ผมจึงไล่ตามดนตรี
และเต้นได้ โดยไม่สนในว่า จังหวะมันจะช้า หรือว่ามันจะเร็ว


HamSeungCheon composed and arranged 'GOTTA TALK TO U',
KangUkJin is a songwriter who worked as a club DJ.
they know what beats and sounds make people excited well,

คุณ HanSeungCheon มาช่วย เรื่องการ แต่งทำนองและเรียบเรียงในเพลง 'GOTTA TALK TO U'
มี คุณ KangUkJin นักเขียนเพลง หนึ่งใน club DJ ซึ่งเก่งในการนำ จังหวะ และซาวด์
มาสร้างความเร้าใจได้อย่างยอดเยี่ยม


so 'GOTTA TALK TO U' is made as a song which is not awkward no matter where it's played.
go DaeBak 'GOTTA TALK TO U"!


ดังนั้น 'GOTTA TALK TO U' จะเป็นเพลงๆ หนึ่งที่ สามารถมันส์ไปกับมันได้เลยครับ

แทพัก 'GOTTA TALK TO U"


Tran Eng